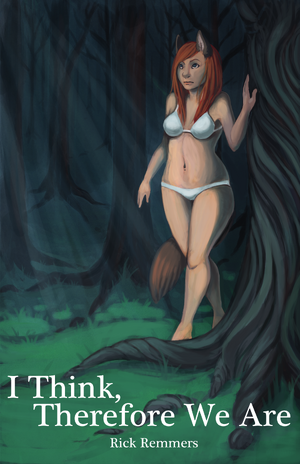 I Think, Therefore We Are is a book written by Black Hat Blue Scarf. It is approximately 35,000 words long, detailing a story about a Kitsune named Shalice - a strong willed woman filled with wanderlust - who is sent out from her tribal home to relocate her people to a new one.
As her people are very spiritual and tied to the land they live on, Shalice's mind itself splits into different aspects of herself that contribute to her actual thought process. Through struggle, hardship and happenstance Shalice must overcome her mind, the hazards the new world has to offer, a mysterious relic given to her by her god and her own past if she is going to find her people a new place to live.
It is written in a unique perspective - a first person flow of thought with multiple entities in one mind that combine together to achieve actions to those thoughts. Powerful and gripping, bittersweet to the end, I Think, Therefore We Are introduces a unique style and presentation of a story.